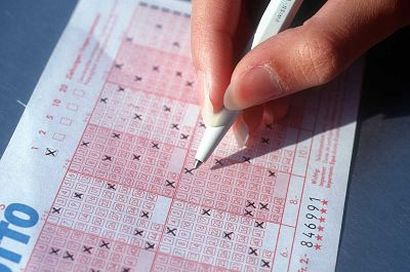 Some healthy skepticism and a little math know-how is really all it takes to convince yourself that you should never play the lottery. Especially when you consider the odds of winning the jackpot is 1 in 175,711,536.
But you don't have to feel left out while everyone else drops their cash to the school system. You now have the ability to give away your money virtually using the Incredibly Depressing Mega Millions Lottery Simulator!
I decided to simulate playing twice a week for 10 years (1040 times). I chose 5 numbers: 11, 20, 29, 38 and 47. I chose my powerball number (13) and hit go.
This is My result:
You played 1040 games of Mega Millions. It cost $1040. You won $89.
It then threw this at me just below my results:
In the 12561263 times this simulation has run, players have won $26486645
And by won I mean they have won back $26486645 of the $12561263 they spent (210%).
And by the way, the odds of you seeing a UFO today are only 1 in 3,000,000.
But look on the bright side, you can play the Incredibly Depressing Mega Millions Lottery Simulator and go ahead and donate your money to public education without half of it not getting there!