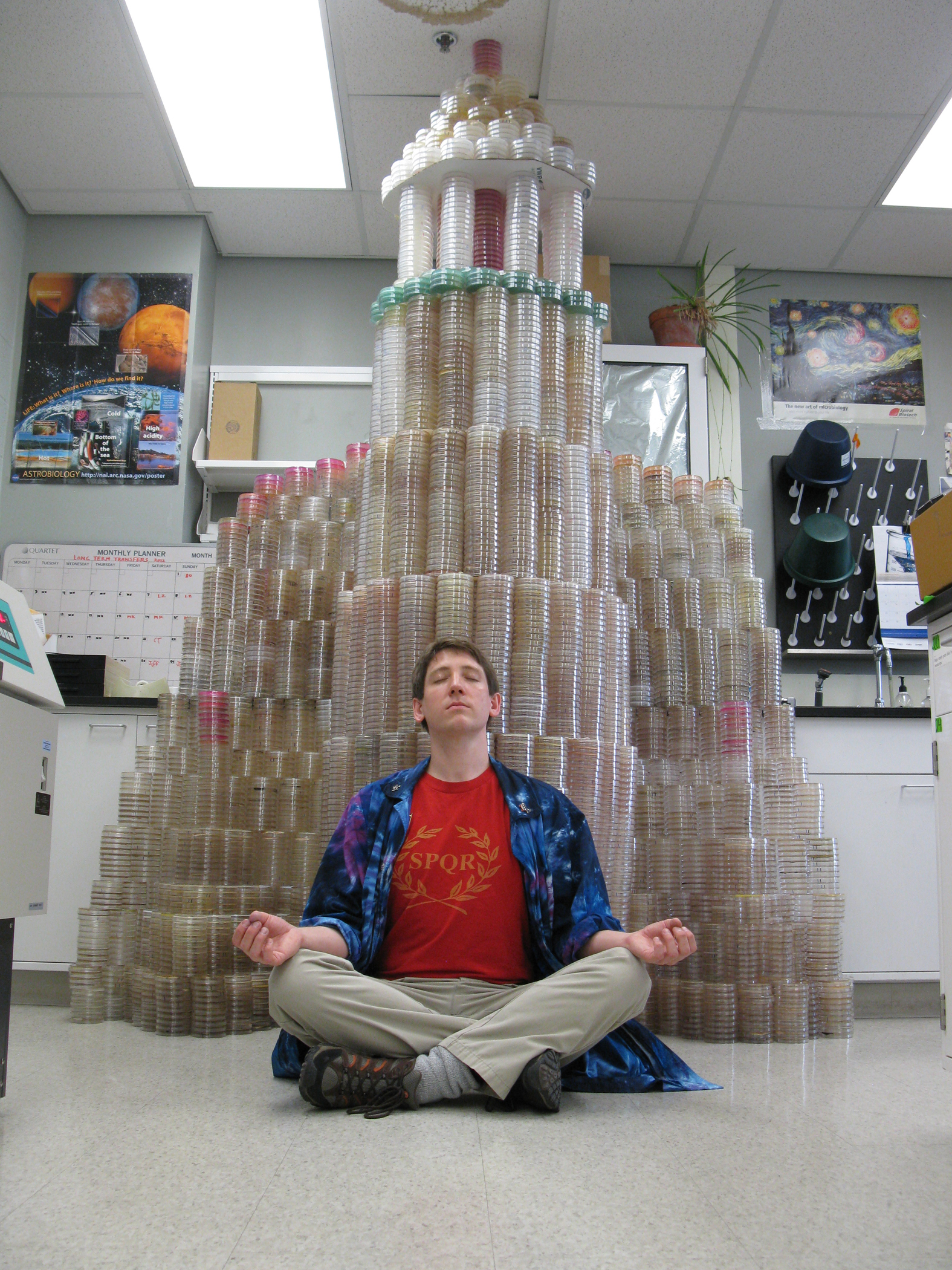 Our next Get Together will be Saturday, November 10th, at 1:00 PM. This month we will have a special guest. Joining us will be Dr. Zachary Blount.
Dr. Blount is a post-doctoral researcher at the Beacon Center for the Study of Evolution in Action. He is also the lead author on a new paper in the latest edition of Nature.
His paper details how he and his team documented the step-by-step process in which organisms evolve new functions. Blount and his teammates analyzed 29 genomes from different generations to find the mutational pieces of the puzzle. They uncovered a three-step process in which the bacteria developed new abilities.
"It's pretty nifty to see a new biological function evolve," said Zachary Blount, postdoctoral researcher in MSU's BEACON Center for the Study of Evolution in Action. "The first citrate-eaters were just barely able to grow on the citrate, but they got much better over time. We wanted to understand the changes that allowed the bacteria to evolve this new ability. We were lucky to have a system that allowed us to do so."
Dr. Blount will join us for food, drinks and discussion in what will be a very entertaining and informative event.
I have a feeling this will fill up fast so the sooner you RSVP the better your chance to attend. You can RSVP at our Meetup event, our Facebook event or our Google Plus event.
Come and join us for lively discussion, drinks, dinner and debate! This is a good event for Skeptics of Michigan to come together and discuss local, national, worldwide items affecting skeptics. All are welcome to listen and take part.
I hope to see you all there!